Core competencies
At son-x, it is all about precision.
We work with exact procedures, not just in the manufacturing of ultra-precision products,
but also in our corporate structure.
For optimum results!
In addition to the machining systems, son-x GmbH offers its customers ultra-precision machining as a service. We have 5-axis ultra-precision machines that correspond to current state of the art technology and as such, they can produce complex component geometries with the highest levels of accuracy.
Our unique technology allows us to manufacture optical molding tools for our customers directly in hardened steel, e.g. for plastic injection molding in various geometries:
Spheres, aspheres, freeform surfaces and microstructures
As a result of our experience in ultra-precision machining and our focus on process technology, we stand by our customers as a contract manufacturer, especially when it comes to complex manufacturing tasks. We have selected technical measuring systems for qualifying the components that are manufactured.
Our focus is on ultra-precision machining, with all the facets that are involved. From manufacturing-oriented design and detailed process planning through to dedicated software solutions, in order to enable complex machining tasks. The machining process is conducted at son-x applying technology of highest accuracy.
The selection of suitable materials and parameters and our long term, profound processing knowledge in the field of cutting with monocrystalline diamond tools ensures optimum results. In spite of all our competencies, we are always in the process of improving ourselves and our solutions.
The technology developed by son-x enables the direct ultra-precision machining of unique quality steel. The achievable surface roughness is Ra 3nm, depending on the requirement, the form accuracy can be reduced to PV 150nm.
Ultra-precision machining is a process which depends on the perfect interplay of the tool, the machine, the programming, the manufacturing strategy and the operators. In addition to the use of our own, established software for programming complex machining processes, our staff is a priceless factors. Almost without exception, they have been involved in the development of ultrasound-assisted technology and have a wealth of experience and years of competency in the field of manufacturing.
Son-x offers broad competency in the field of systems and optimum expertise. In addition to years of experience and competency, the technology for directly machining steel in ultra-precision quality is son-x GmbH's unique selling point. Beyond standard solutions, we design and develop customized system solutions and processes for our customers – reliably, and in top quality.
It goes without saying that we work with highly accurate, modern machine technology. During the manufacturing process, various multi-axis ultra-precision machines with linear motors, hydrostatic bearings and glass scales provide maximum accuracy.
This is why the multi-axis machining of freeform surfaces and microstructures are possible with a high level of form flexibility. Thanks to machines which use our own UTS equipment, we can even perform precision steel machining if necessary.
In accordance with our high demands, we use only the top quality diamond tools from our tooling partners. Tactile and optical measuring instruments are used to test the components which are manufactured. Roughness measurement and form measurement are the usual processes. At all levels, son-x always strives to reflect state of the art technology in its own equipment.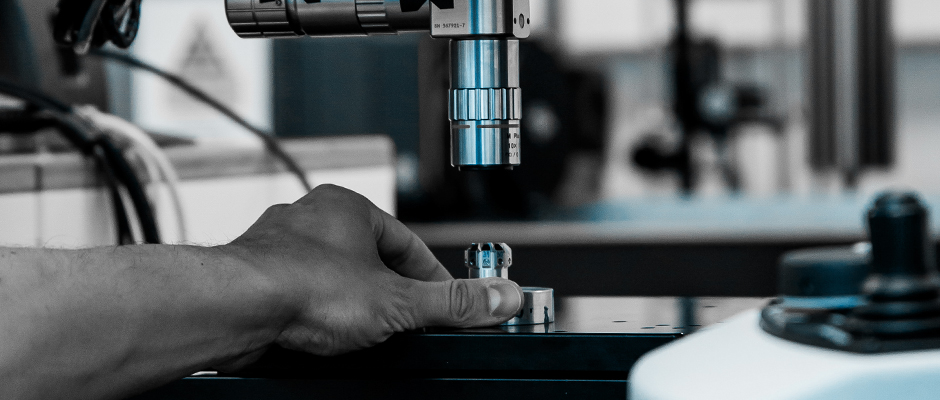 Back to top
Die Cookie-Einstellungen auf dieser Website sind auf "Cookies zulassen" eingestellt, um das beste Surferlebnis zu ermöglichen. Wenn du diese Website ohne Änderung der Cookie-Einstellungen verwendest oder auf "Akzeptieren" klickst, erklärst du sich damit einverstanden.